C&I SHOW IS A TOP SUPPLIER OF (SFIC) INTERCHANGEABLE KEYING CORES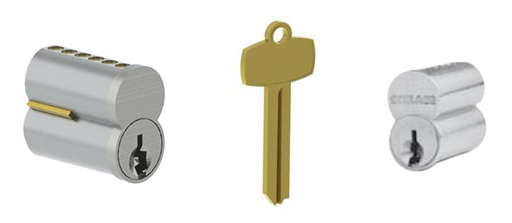 TRULY THE TOP CLASS OF THEIR FIELD, WE GUARANTEE ALL OF OUR INTERCHANGEABLE CORE INSTALLATIONS.
If you are searching for "interchangeable core" or "small format interchangeable core", in Phoenix, C&I Show Hardware Security Systems, Inc can help! Interchangeable core door locks and pad locks don't need to be disassembled before changing out the cylinder. Our interchangeable cores are able to be easily removed and replaced via a single control key.
DO YOU NEED TO UPGRADE YOUR SECURITY?
Contact Us Today Or Call Toll Free 800-678-8568. We're Here To Help!
CONTACT US
VIEW GALLERY