C&I SHOW IS A TOP SUPPLIER OF HANDICAP (ADA) DOOR OPENER SYSTEMS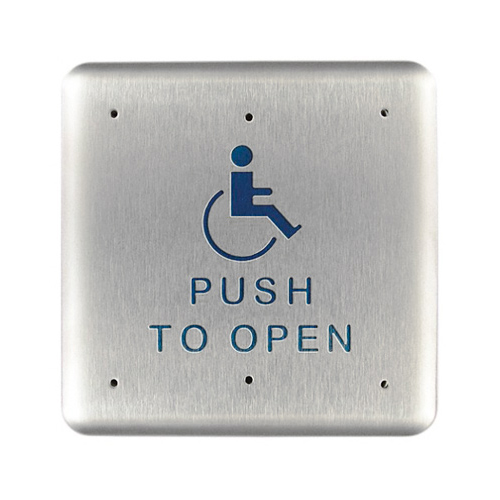 TRULY THE TOP CLASS OF THEIR FIELD, WE GUARANTEE ALL OF OUR DOOR OPENER AND LOCK KIT INSTALLATIONS.
Handicap door openers, also known as, automatic swing door openers or ADA door openers, help handicapped individuals pass through side hinged doorways. At C&I Show Hardware Security Systems, Inc. we install a range of different ADA compliant handicap door openers and accessories throughout the Phoenix valley of Arizona and surrounding cities. Scooter and wheelchair users can now open commercial doors with ease!
Popular queries used to find our commercial handicap door opener installation services include: Handicap door openers commercial, automatic door opener commercial, automatic door operator, handicap door openers commercial installation, ADA door opener, handicap door opener installation, handicap door opener installers, handicap door opener installers near me, automatic swing door opener commercial and automatic door opener commercial.
HANDICAP DOOR OPENERS SUITABLE FOR ANY SITUATION OR LOCATION
DO YOU NEED TO UPGRADE YOUR SECURITY?
Contact Us Today Or Call Toll Free 800-678-8568. We're Here To Help!
CONTACT US
VIEW GALLERY
COMMERCIAL HANDICAP DOOR OPENER INSTALLATION
We can help you choose a package best suited for your building. All of our ADA door openers meet ANSI and ADA requirements to provide disabled or elderly persons enter your building with ease, reliability and safety. We have the knowledge, equipment and tools necessary to install entrance and egress ADA systems in your commercial building. We can help with everything used to activate your openers, including the following features.
AUTOMATIC SINGLE DOOR AND DOUBLE DOOR OPENERS
DUAL SWINGING DOOR OPENERS W/ MOVEMENT SENSORS
PUSH PLATES FOR TRANSMITTERS/RECEIVERS
ADA AUTOMATIC DOOR OPENER REQUIREMENTS
All of our handicap door openers meet or exceed ADA door opener requirements. People who are handicapped or disabled are the largest growing minority in the United States. And they will usually only use facilities and businesses that are easily accessible to them. Open your doors to people with disabilities and welcome everyone to your business! Furthermore, ADA door openers are required by law! Learn more about ADA automatic door opener requirements here.
AS AN ADDITIONAL ACCESS AND CONTROL FEATURE FOR INTEGRATED SECURITY SYSTEMS; MANY ADA DOORS CAN BE OPERATED BY REMOTE WIRED OR WIRELESS SIGNALS FOR YOUR OFFICE OR BUILDING.